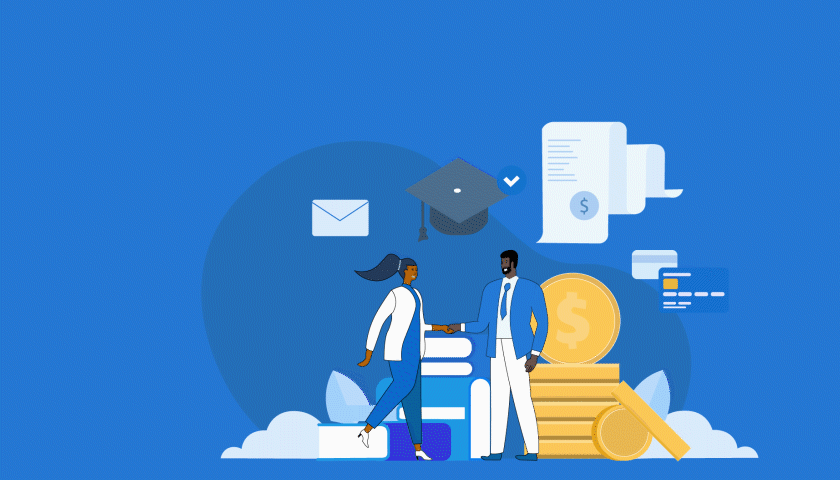 What are Student Loans?
A student loan is a type of loan designed to help students pay for post-secondary education and the associated fees, such as tuition, books and supplies, and living expenses. It may differ from other types of loans in the fact that the interest rate may be substantially lower and the repayment schedule may be deferred while the student is still in school. View Related articles
How it works
Apply online in seconds
Tell us about yourself and how much you want to borrow
Choose your best offer
Compare rates, terms, and payments among competing lending partners.
Get your money
Receive new loan proceeds and take care of your expenses.
What can a student loans be used for?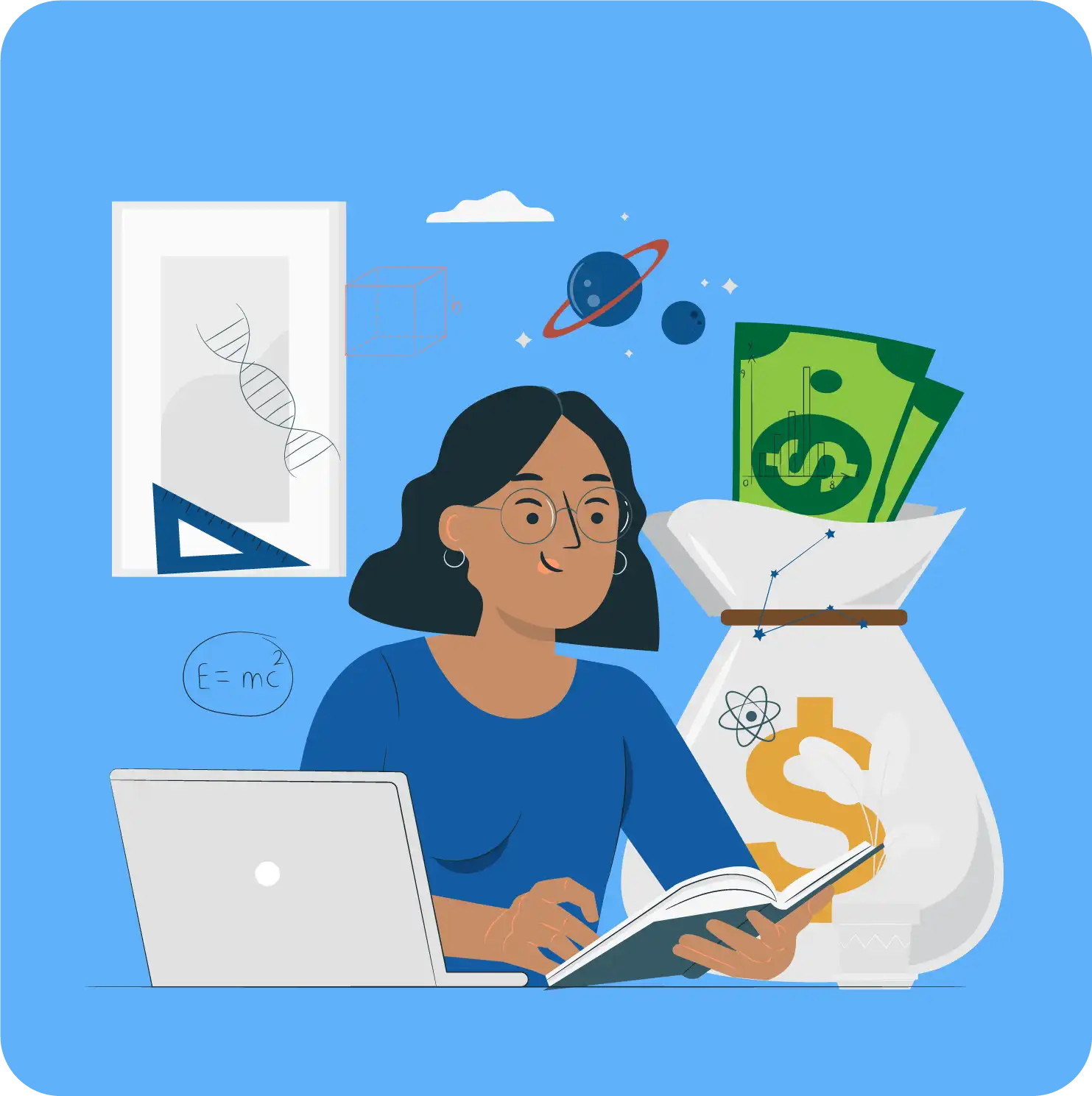 To pay your Tuition
This is the major reason why student loans are very important. As the job market grows there is a high demand for higher education and depending on the type loans you get, it would be easier for you to pay it off after leveraging your degree in the job market.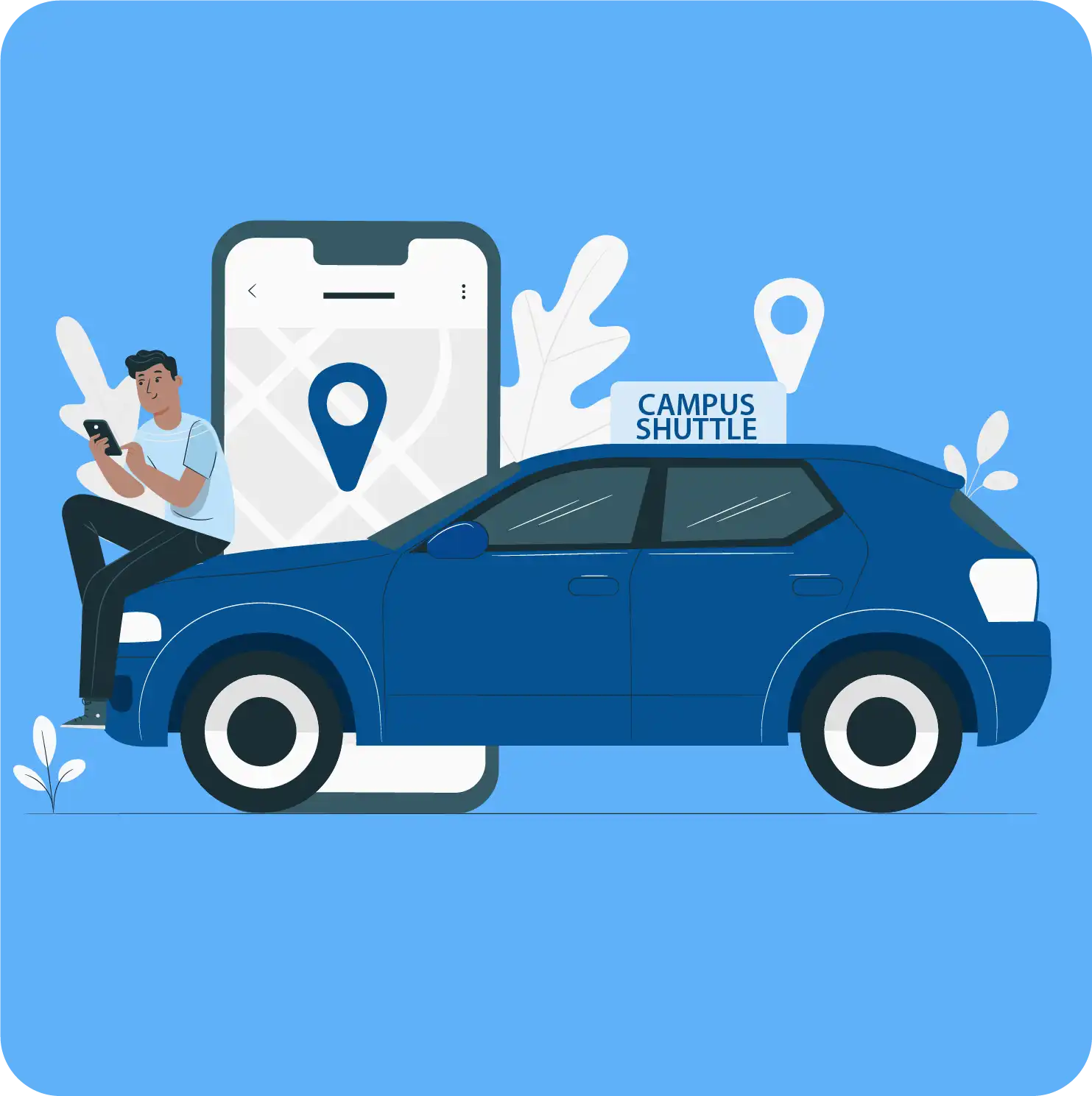 Transportation, including gas, tolls, buses, and trains
It can be very hard to navigate around campus especially for students without a personal vehicle. Loans can be used to pay for public transport which will get you to your destination without hassle.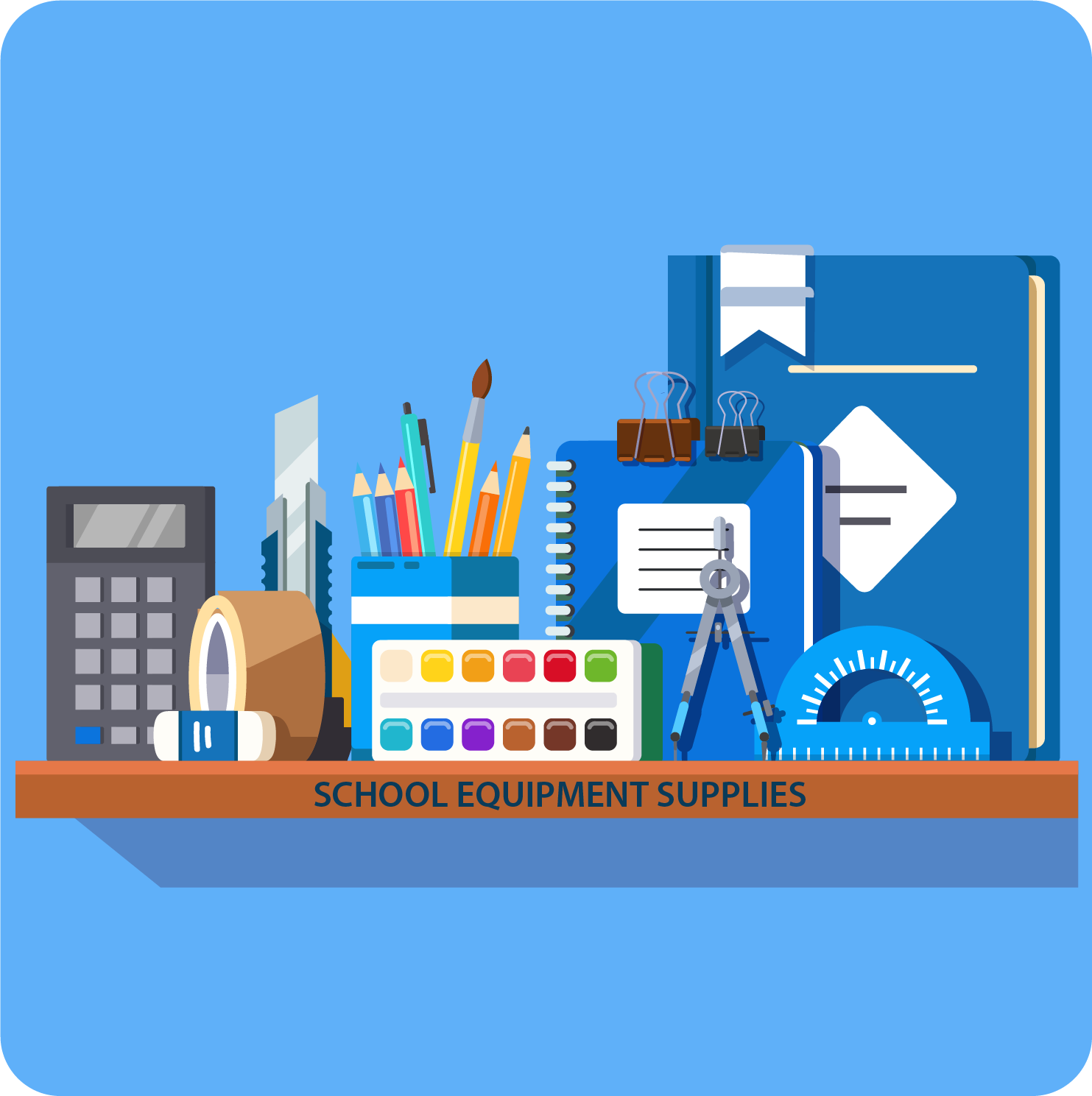 Books, supplies and equipment related to your major
It is no surprise that school materials (textbooks, scantron, stationary etc.) can be very expensive to acquire. Student loans can be a resource to solve this issue and make your classes easier for you.
Related Articles
The top questions people ask us
Ultimately, your cost of college depends on what school you choose. If you want to get a better sense of the average cost of college, consider these College Board stats from the 2019-2020 school year:

4-year public institutions for students enrolled in-state: $10,440

4-year public institutions for students enrolled out-of-state: $26,820

2-year public institutions for students enrolled in-state: $3,730

4-year private institutions: $36,880
Since going to college is such a big expense, it's no wonder many people question the benefits of it. Yet, the data does seem to show that a college degree is a worthy investment.

Holding a bachelor's degree can boost an individual's median weekly earnings to $1,173, according to the Bureau of Labor Statistics. For those with an associate degree, that number is $836 and for those with a high school diploma and no college, that number is $712.

Ultimately, the formula for whether college is worth it is similar to any investment. What are your initial costs and what's the payoff later?

You can make sure college is a smart investment by keeping college costs under control. And make sure you're maximizing your opportunities and earnings after graduating.
After attending years of public schooling, it can seem daunting to sign on for more classes in college. Especially now that you'll bear the responsibility for paying for your education.

That's why it's a smart idea to check in with yourself and ask, "Is college right for me?"

While some studies may show that earning a college degree might come with higher earnings, there are still many Americans who did not pursue higher education but are earning a decent salary and hold satisfactory careers.

There are opportunities outside of college for you to gain marketable skills and experience, from vocational school to online tutorials.
There are several resources students should look at when trying to figure out how to pay for college. Here are the most common ones:

Financial support from parents or family member federal aid, including need-based grants and student loans your own personal income and savings scholarships and grants employers benefits like tuition reimbursement
Student loans are an important tool many students use to cover college costs. But it's important to understand how student loans work.

The majority of student loans in the U.S. are federal loans. However, private student loans can also be an option.

You can take out student loans for each semester in school, and funds are typically disbursed through your college's financial aid office.

Some student loans charge interest. In some cases, your loans will accrue interest as soon as you borrow them. Even if you're still in school.

You usually won't have to make any payments on your loans until six months after your last semester. Then student loan payments will begin. A standard repayment schedule is 10 years or more.
For more FAQs, please click here.