Homeowners & Renters Insurance
Protect the crib! No place like Home, Check out the best offers for home and renters insurance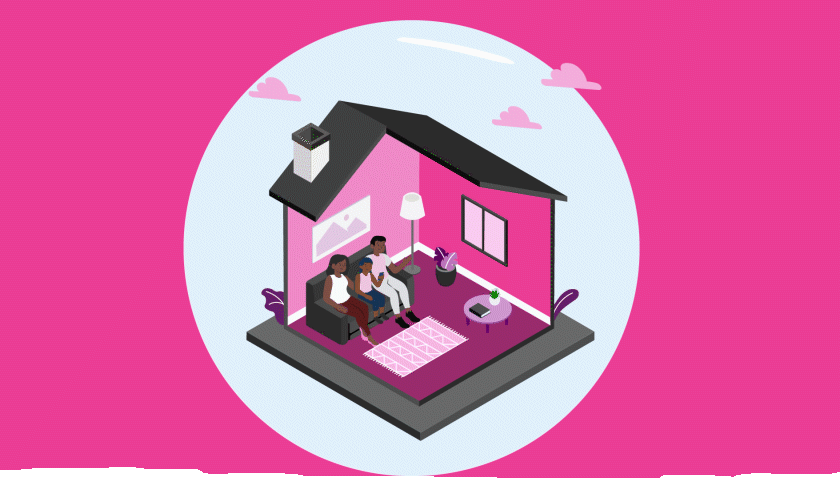 What Is Homeowners Insurance?
Homeowners insurance, also referred to as home insurance or property insurance provides coverage for your private home and compensates you in the event of a loss. If your home is burglarized or is partially or totally destroyed by a cause that is covered by your policy, homeowners insurance will help you replace your belongings, repair your home, or even rebuild.
Homeowners insurance also provides liability coverage which protects you, the homeowner, in the event that someone is injured on your property or you are deemed responsible for personal injury or property damage through negligence.
The amount of compensation you receive in a claim, or that the claimant receives from your insurance company when filing a liability claim against you, depends on the limits set for your policy.
An independent agent in our network can help you to determine the amount of coverage that makes the most sense for your home and your risk tolerance. View Related articles
What Does Homeowners Insurance Cover?
Homeowners insurance provides coverage for a range of risks that you may face as a homeowner that otherwise can be financially challenging to cover out of pocket. These include:
- Property damage: This includes damage and destruction to your residence and/or detached structures. You will receive compensation, up to the limits of your policy, if your house or storage shed is damaged due to a covered hazard. Standard covered circumstances include things like hurricanes and vandalism, but other hazards such as earthquakes and floods are excluded. Be sure to check your homeowners policy for exclusions.
- Personal property loss: Includes damage or theft of personal property, up to your set policy limits for covered circumstances, which typically excludes flooding, earthquakes, and personal negligence. If your personal property is very valuable (such as collectibles or antiques) you'll likely need additional "riders" or special endorsements on your policy. Be sure to talk with a knowledgeable agent about your personal belongings and valuables, as standard limits may not be adequate to cover a major loss
- Personal liability: If you, your family member, or even your pet causes an accident, injury or property damage, your homeowners insurance can protect you. Whether the issue requires medical care or repair of property, you will typically have coverage up to your liability limits. There are exclusions, such as aggressive acts against a neighbor, so it is important to fully understand your liability coverage. Be sure to talk with an agent about how to choose adequate policy limits that protect your finances in the event of a lawsuit.
- Added living costs: If your house is uninhabitable, your homeowners insurance can pay for alternative living arrangements while your home is repaired or rebuilt. Depending upon your homeowners insurance company and the specifics of your policy, this may be included or may be an optional coverage. You will typically have daily and total overall limits for this coverage.
How Does Home Insurance Work?
When you buy home insurance, you're buying a safety net for your home. If your home is damaged or destroyed, it can cost thousands of dollars – even hundreds thousands of dollars – to repair or rebuild.
Without home insurance, that money has to come out of your pocket. But if you're insured, you can file a claim to pay for the damage and help rebuild your dreams. Your homeowner's insurance will also cover theft of your personal belongings, including when you take them with you in your car or while you travel.
In the event you suffer a loss, whether from burglary, fire or a severe storm, call your insurance agent or insurance company to begin the claims process. An adjuster will work with you to assess the damage and determine your compensation.
The benefits you receive will depend upon several factors, including:
The limits set on your policy, both for your structural property and your belongings.
The deductible amount you pay before your coverage kicks in.
Whether you have chosen coverage for the actual cash value (depreciated) or the replacement value of your home and belongings.
Related Articles
The top questions people ask us
Your state may or may not require homeowners insurance, but your mortgage lender typically will require coverage in order to provide a home loan. Even if you own your home outright and you are not required to buy homeowners insurance, it's still a good idea to protect your investment with an insurance policy.

That way you can get the financial compensation you need to repair or rebuild after a loss. Not only that, but your home coverage can help to protect you financially in the event of a liability claim that leads to a lawsuit.
Homeowners insurance is important for a variety of reasons:
If you're insured, any significant repairs or rebuilding after a disaster can potentially be covered by your insurance policy, up to your set limits.
If you owe money on your mortgage and your home is completely destroyed, you will still be required to pay your home loan, unless you have adequate homeowners insurance. Homeowners insurance can help pay for the rebuilding cost. If you insure your house at full replacement cost value, you will have the means to fully rebuild, if needed.
Liability coverage is arguably the most important aspect of homeowners insurance. If something happens to a visitor on your property, your liability coverage can cover that person's medical costs, well as your legal fees if you are sued. Lawsuits are expensive and hiring a lawyer can cost thousands of dollars. If you're found responsible, you could be ordered to pay large sums of money in a personal injury suit, a cost that can be offset by your liability coverage.
Your mortgage lender will require you to purchase homeowners insurance before closing on your home. It's important to shop around for the right policy for your needs. There are many factors that determine the right insurance coverage. A Trusted Choice member agent in your area can help you compare policies and quotes to find the best coverage for your needs.
The value of your home and the amount of coverage you buy will largely dictate the amount you will pay for your premiums. But there are other factors that can affect your premium as well, including things like the crime rate in your area, and how many claims you have filed in the past.

Another important factor is the state you live in, as average costs can vary significantly from state to state.

Because there are so many factors that affect the cost of homeowner insurance, a typical annual premium can range anywhere from $400 to $1500, or more for a high-value home. If you choose additional coverage, you may pay a higher premium, but you will also have better protection.

It's always important to comparison shop for the best homeowners insurance rates and the best value. An independent agent in the Trusted Choice network can compare prices from several different insurance companies to find the right policy for you at the right price.
Your insurance premiums are not tax deductible except under special circumstances. You do receive other tax benefits as a homeowner, but they are not related to homeowners insurance.

If you're a landlord or a homeowner who uses part of your home for business purposes, you may be able to deduct a portion of your homeowners insurance. A tax advisor is your best resource in determining what you can and cannot deduct on your taxes.
For more FAQs, please click here.